Description
Handicrafted by Mango Wood, one of the most sought out timbers for its durability and lightweight properties. (100% assurance of quality if you're purchasing only from us.
The eyeglass & spectacles holder can be a perfect gift to your loved ones.

Size & Dimension
Dimensions: Height – 6 inches x Length – 2.5 inches x Width – 2.5 inches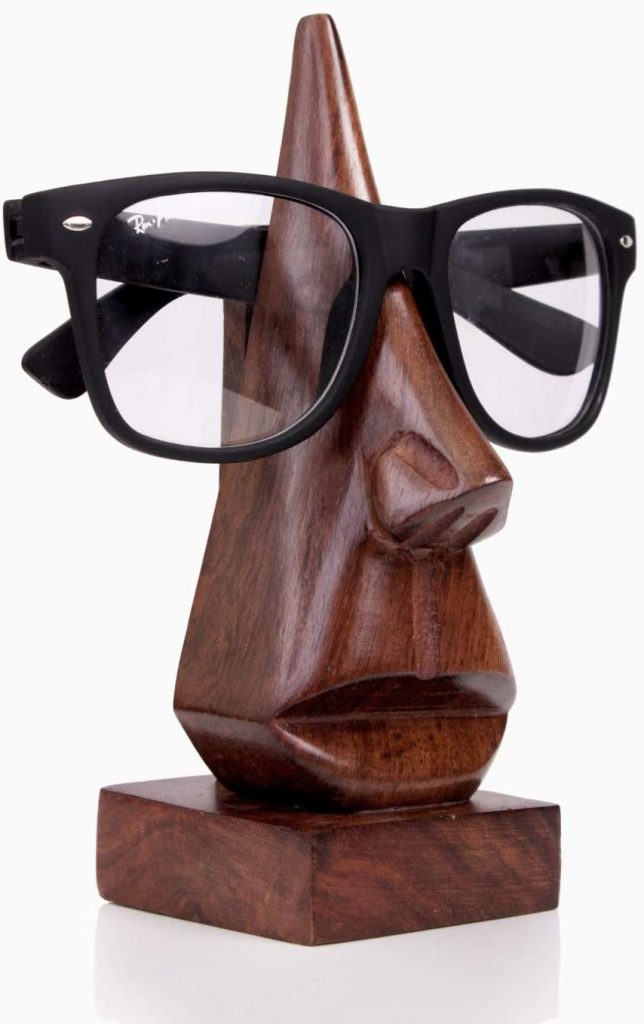 Uses
Just place your glasses on the
nose of this wooden carvings to keep them safe and scratch free. Perfect
for holding your eyeglasses at night or for keeping that extra pair of readers close at hand on your desk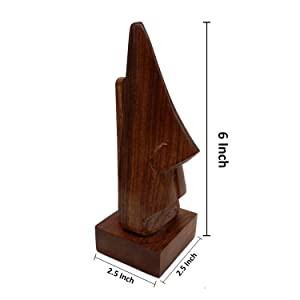 Eye catching Decorative
Beware you will get a lot of laughs and quizzical glances, maybe frequently asked questions where did you find this quirky nose.
If you set it out on your office or work space it can be easily cleaned with a soft dry cloth.